Rain Room At LACMA
RAIN ROOM AT LACMA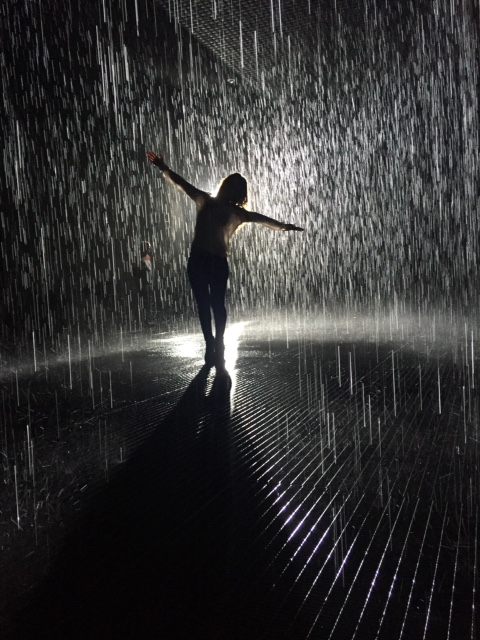 Random International's Rain Room is an immersive environment of perpetually falling water that pauses wherever a human body is detected. The installation offers visitors an opportunity to experience what is seemingly impossible: the ability to control rain. Rain Room presents a respite from everyday life and an opportunity for sensory reflection within a responsive relationship.

Founded in 2005, Random International is a collaborative studio for experimental practice. They use science and technology to create experiences that aim to question and challenge the human experience within a machine-led world, engaging viewers through explorations of behavior and natural phenomena.

Raha visited the Rain Room at LACMA in December and said it was an experience she would never forget!

Rain has never made you happier!  This is a VERY popular event so tickets are going fast. After 3:00pm on weekdays all Los Angeles County residents receive 50% off the tickets for a total of $15. Before 3:00 it's $30. It's tough to get them online so we recommend you going in person to purchase your tickets. Keep in mind, the last event is April 24th!

Things to keep in mind:
Avoid wearing striped, dark or reflective clothing as the sensors won't detect you. Better to have light clothing!